Round Two – FIGHT!!
2011.05.23 02:09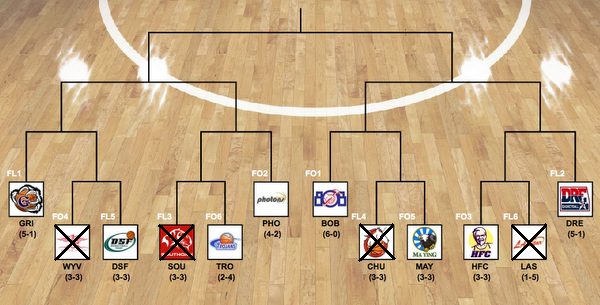 First round of the Southorn Basketball League Play-Offs 2011 was done. Next round will be June 5 at Shek Tong Tsui Sports Centre.
16:10 – Dream Team (FL2, 5-1) vs H.F.C. (FO 3, 3-3)
Dream Team would have topped the division should they beat GRIZZ, now the two-time champion will meet H.F.C., another former champion in their first play-off game this season. Dream Team lost to H.F.C. 29-46 last season in division, but H.F.C. would lost in the second round against GRIZZ, while Dream Team rout GRIZZ in the 3rd-place game.
17:20 – Photons (FO2, 4-2) vs Trojans (FO6, 2-4)
The second best team in FORCE Division this year enter the play-offs with victories over H.F.C. and Trojans, both former champions. In the first game of play-offs, Photons look to win its third straight game against Trojans, who lost only 20 points to their next opponent last week.
18:30 – GRIZZ (FL1, 5-1) vs D.S.F. (FO5, 3-3)
GRIZZ beat even Dream Team to top the FLIGHT Division, while their latest victory over SAMURAI send the latter to early vacation, they lost Roger Mahmud to injury and their energy tank is absolutely doubtful for the play-offs. D.S.F. is the only team this year to beat GRIZZ and will look to do it again for a Semi-Final appearance.
19:40 – B.O.B. (FO1, 6-0) vs MA YING (FO 5, 3-3)
Being the only unbeaten team this year to enter play-offs, B.O.B. will first being challenged by MA YING, who lost 30-37 in division. MA YING will try to face B.O.B. again without Chung Ming Mok. Can they take one back?
========================================
S.B.L. Schedule: http://hoops.hk/sbl/schedule